About me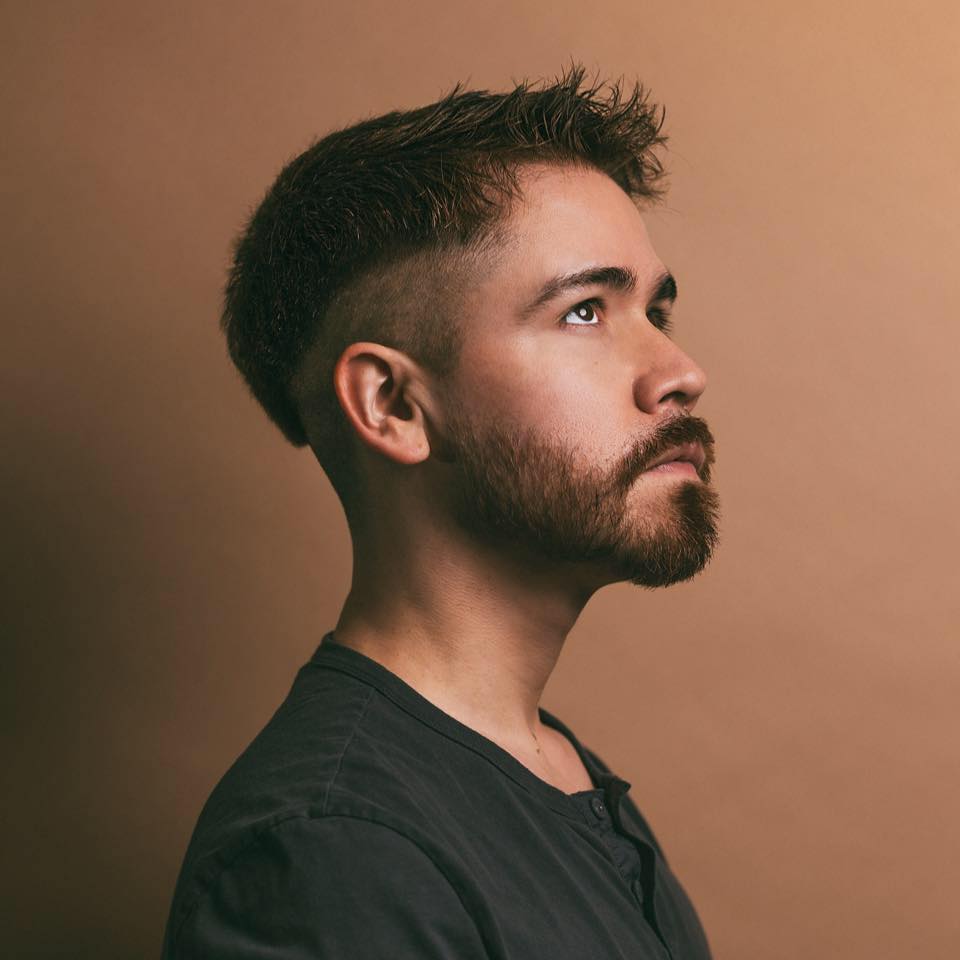 I'm Arturo Garza. Originally from Monterrey, Mexico, I moved to Seattle in 2010 to start my career in the tech industry. Let's rewind a little bit. I graduated with a BS on Computer Science and Technology and during that time I had an internship at Microsoft as a tester. It was around this period of time that I fully discovered the field of UX.
I'm currently working at Valorem Reply, a digital transformation firm and leading first party Microsoft Partner, specialized in business critical scale programs. Previous to this job, I was a full time employee at Microsoft for 6 years.
My career has given me the opportunity to have both, in-house and agency experiences, creating solutions that ultimately impact millions of people in the world.
Some of the best moments of my career have been when we show users the functional version of a project, and seeing their smiles while saying how happy it makes them to get an improved experience.
Outside of my UX work, I have several ventures that keep me busy. I do freelance portrait and editorial photography. I love traveling, spending time with friends, keeping up with my family (we're all spread across the world), and attending concerts. I also volunteer as a photographer with an awesome organization, Northwest Education Access; NWEA provides higher education advocacy and opportunity to young people struggling to overcome poverty and adversity throughout King County, in the WA state.
3 quotes that I live by
Every detail matters
Infusing
technology excellence
with
design excellence
to create beautiful software that works the way people work, not the way systems work to create beautiful software that works the way people work, not the way systems work
Feel the fear and go on
Work History
January 2018 - Present
Valorem Reply
Lead UX designer
Responsible for the on-time and on-budget delivery of best-in-class experiences for multiple large-scale projects, from concept ideas into production, that have a positive impact in end users, often leading small design teams.
Drive satisfactory client and stakeholder relationships and presentations, generating leads for new projects.
Define and prioritize design milestones, deliverables, and resources, collaborating with near and offshore teams.
Set processes, best practices, and design standards for quality. Support the team through actionable and well-thought feedback, design reviews, and mentorship.
Design creation and leadership for Microsoft 365 customer insights and support platforms within Amplify org, iterating continuously in collaboration with cross-functional teams.
Designed Billie Jean King Cup by MS and ITF, a Windows app where coaches and players analyze matches data.
Other: Microsoft Tech Community, Microsoft partner, field, and enterprise portals (OnRamp, GearUp, BVP, DXP).
June 2016 - December 2017
Valorem Reply
Senior UX designer
Drive envisioning sessions with stakeholders, conduct research, provide design direction, create customer journey maps, wireframes, high fidelity designs, and click-through prototypes. Always striving for excellence, compliance to style guidelines, brand principles, and accessibility standards.
March 2015 - May 2016
Microsoft
Creative lead for social media marketing, Microsoft Store
Provided creative direction, oversight, and production of high-context content for our social media channels. Grew userbase by 11%, reaching over 2.4 million aggregated followers. Collaborated with marketing managers, creative directors, and partner agencies to communicate marketing campaigns and increase revenue.
July 2012 - March 2015
Microsoft
UX designer, Microsoft Store
Strategy, curation, and production for bi-monthly updates of wayfinding zones in video walls of over 80 stores, working with category leads to gather and create digital media content to support campaigns and experiences.
Design lead in Store Portal redesign, a SharePoint based tool where over 3,700 store associates and corporate team perform daily operations. Focused on social capabilities, intuitive navigation, IA, and a compelling design.
Led the redesign of the mobile Point of Sale experience, partnering with engineering, operations, and test teams to create a first-class POS solution. Drove user testing, visual code reviews, and design enhancements to provide associates with an intuitive application, increasing user satisfaction to 92%.
Led a team to design and prototype a sales dashboard mobile app, allowing leadership team to review sales data.
Provided design leadership for internal tools, guiding UX designers and communicating with engineering teams and business stakeholders, to ensure a successful experience in crucial tools used by multi-disciplinary teams.
Led redesign of the Retail Technology Group (RTG) branding, with identity, templates, and assets to unify brand.
July 2010 - July 2012
Microsoft
UX designer, Accelerated Professional Experience (APEX) rotational program in Microsoft IT
2-years rotational program within Microsoft IT, for college hires that included 4 rotations with different teams/roles.
Envisioned the new Microsoft.com by landing strategic scenarios with compelling storyboards and demos.
Designed IT App Health monitoring for Windows Phone and Templates and Components self-service site.
Redesigned the Point of Sale (POS) slate system for Microsoft stores. Deliverables included gathering requirements, wireframes, user flows, IA, visual design, and prototype. Conducted user interviews to understand store associates' needs, validate assumptions, and collect feedback. Utilized the findings to iterate on designs.
Helped redesign the Global Migration tool for LCA, applying UCD practices and accessibility standards.
Redesigned the SharePoint sites of the IT Marketing and Communications teams, within the office of the CIO.
December 2009 - July 2010
Sieena Software, Monterrey MX
Software design engineer
Design production and front-end development for different clients, including a mobile app for ABA Seguros (a leading insurance company in Mexico) and an employee administration dashboard for AdminiStaff.
April 2009 - July 2009
Microsoft
SDET intern, Microsoft Finance IT
Tester for framework validation project, creating automated performance and integration tests for internal tools.
December 2007 - February 2009
ITESM, Monterrey MX
Web and graphic designer
Designed identity and marketing campaigns for student conferences (logos, websites, videos, promotional swag).
Created site and assets for the Physics Education Research and Innovation Group led by ITESM Physics school.
Skills
Capabilities
Team leadership & strategy. Critical thinking. Client & vendor relationship. Proactive problem solving. Cross-team collaboration. Flexibility in fast-paced environments. Written & verbal communication.
Design and research
User experience, visual, and interaction design. Information architecture. Envisioning and discovery sessions. User journey maps. User research. Sketching. Wireframing. Prototyping. Accessibility. UX writing. Branding. Usability testing. Motion design.
Tools
Adobe XD. Figma. Sketch. Adobe Creative Cloud (Photoshop, Illustrator, After Effects). Miro. Helio. InVision. Zeplin. Trello. Azure DevOps. HTML/CSS. Whiteboard & markers.
Education
Bachelor of Science (BS) Computer Science and Technology
Tecnológico de Monterrey (ITESM)
Campus Monterrey, Mexico
JULY 2005 - DECEMBER 2009
Certification in Software Engineering